Upcycled Wood Fiber Frames
Lookin' Good. Doin' Good.
Call it destiny or just call it great looking décor, but these eco-friendly and budget-friendly frames are made from wood once meant to end up in a landfill. Instead, they will fill your space with fine art quality style.
Upcycled Wood Frames at Their Finest
These eco-friendly frames are so elegant you'll be shocked to think the wood was almost sent to a landfill. Find classic profiles, versatile finishes and gorgeous detailing for your family photos and fine art prints.
Vintage
Upcycled goes upscale with daring and timeless details on wide, gently antiqued profiles.
EconoWood Classics
Tradition never goes out of style, and this upcycled wood fiber frame collection proves it.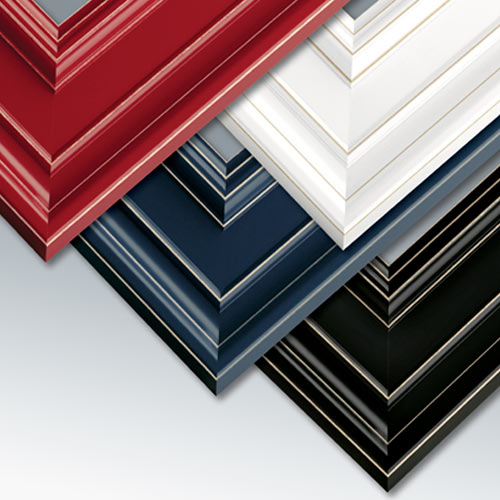 Country
These modern farmhouse style frames will warm up your space like the sun beaming over fields of grain.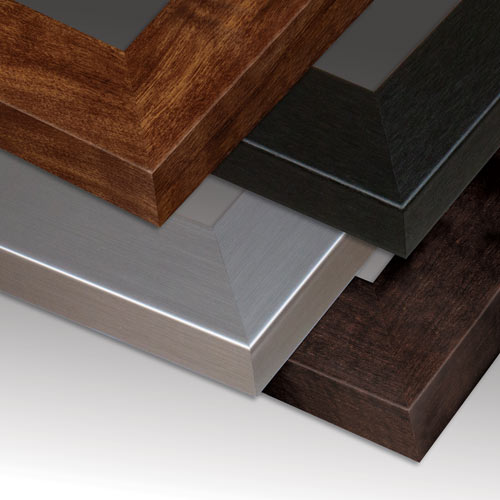 Goliath
Yep, these frames are big in every way. These striking finishes perfectly balance large pieces.
High Point
Simple profiles in warm finishes make for a perfect marriage of classic and contemporary.
Plein Air Economy
Budget friendly and gallery ready, these frames make it easy to create showstopping presentations.
Rustic Americana
The rugged beauty you love about the American landscape is epitomized in this collection of rustic frames.
Tell Your Story with Picture Frames & Printing
Create a Custom Picture Frame
The ultimate frame & mat resource
Print & Frame
Upload your digital image and we'll print and frame it for you.
UPLOAD MY PICTURE
Frame & Mat Combos
See your pictures in lots of frame and mat design choices created by pros.
BROWSE GALLERIES
What is Upcycled Wood?
Upcycling wood is the process of salvaging old, discarded wood and putting it to good use. This could involve several practical and artistic endeavors, but the upcycled picture frames at pictureframes.com offer the best of both practicality and artistry.
Our upcycled frames are made from salvaged barnwood and fence boards, creating affordable and environmentally friendly picture frame options that are full of charming characteristics and classic designs to fit well in plenty of home décor schemes.

Learn more about the sustainability efforts at pictureframes.com today.
Read More
Custom Made Repurposed Wood Frames
Designing with upcycled wood in mind can be exciting. With different grain patterns, weathering effects and more, no two upcycled frames will look the same. And with a variety of customization options available, you can get one-of-a-kind frames made just for you. From Vintage to EconoWood Classics or Rustic Americana repurposed wood frames, once you've
Choosing width and height dimensions up to an 1/8th of an inch.
Selecting whether you want single, double, or triple mat frames—or no mats at all!
Opting for a variety of acrylic front and backing options, including UV protective acrylic and acid-free foamcore backing.
With the option to upload a picture to preview what your final product might reflect, pictureframes.com makes planning your home décor even easier.