Open Back Picture Frames
Pre-Made in Popular Sizes
Explore ornate, traditional and rustic open back preassembled frames in popular sizes, ready-made to give your masterpiece the look that Pro Artists and Photographers love.
Ready made, open back art frames come in 5x7, 8x10, 16x20, 18x24, 20x30, 24x30, 24x30 and many sizes in between.
SHOP ALL OPEN BACK FRAMES
Open Back Picture Frame Collections
From Plein Air profiles to ornate, oval and more, these are ready-made collections ready to make an impression in your space.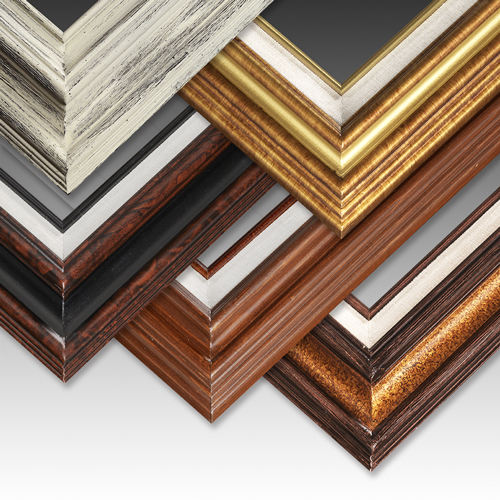 Aristocrats
A collection of mindfully handcrafted, rustic frames in weathered to golden finishes. Artists love these frames with built-in linen liners and fillets for their canvas paintings.
Estate
A painter's paradise! Ornate frames with beautiful antiquing, warm finishes and ornate corner details. This collection is a popular choice for paintings of all kinds.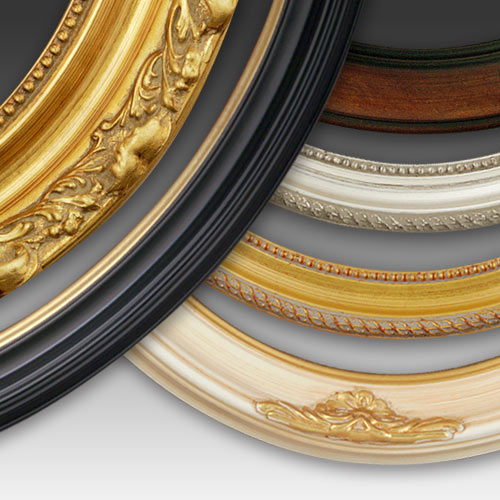 Oval Frames
Frame your oval canvases or create a special presentation for a photo.
Plein Air Gallery
A collection of distinguished, handcrafted, natural wood frames featuring the classic wide-panel profile of Plein Air frames plus refined details and closed corners for added beauty.
Plein Air Traditions
Classic and distinctive, handcrafted wood frames with genuine wood grain, weathered detailing and metal leaf finishes.
Tell Your Story with Picture Frames & Printing
Create a Custom Picture Frame
The ultimate frame & mat resource
Print & Frame
Upload your digital image and we'll print and frame it for you.
UPLOAD MY PICTURE
Frame & Mat Combos
See your pictures in lots of frame and mat design choices created by pros.
BROWSE GALLERIES
Proudly Zero Landfill
We're committed to sustainable business because we want our kids to be inspired by this world. They can do that only if we all work a little harder to do the right thing every day.
READ MORE ABOUT US