Gallery Style Picture Frames
Square Up!
Gallery style picture frames let your art do the talking. Pair a white mat with these clean modern profiles and watch out - your art and photography will command attention from galleries to living rooms and beyond.
SHOP ALL GALLERY STYLE FRAMES
Wood Gallery Style Picture Frames
The gorgeous wood grains of our sustainably sourced wood gallery style frames give showstopping texture to your art.
Gallery
Gallery Loft
Gallery Maple
Metal Gallery Style Picture Frames
Give your art and photography every reason to shine its brightest with our metal gallery style frames.
Fiesta
Modern Classics
Nuances
Gallery Style Photo Frames
Turn your prints and photos into masterpieces instantly with these ready-to-hang frames complete with fronts and backs.
ProPhoto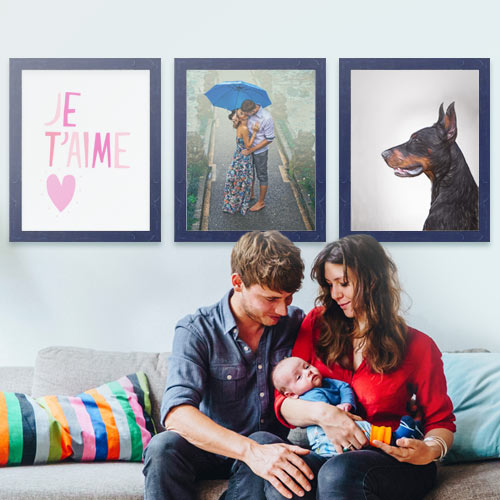 Gallery Wall Sets
Back Porch Wall
How to Create a Gallery Wall
If you're wondering how to create a gallery wall in your space, hang on (that's a picture frame pun) and we'll get your inspiration fired up in no time.
READ MORE