Custom Metal Picture Frames
Play rock star in your space.
No matter your decor style, every space can use a little glam. Metal picture frames shine for family pictures, colorful prints, or powerful posters. Metal frames are durable and great for creating a sleek, modern look. We offer a wide selection of matte finishes and glossy metal picture frames. For canvas works, check out our metal canvas floater frames or our selection of deep metal picture frames.
Shop All Custom Metal Frames
Customer Favorite Metal Picture Frames
The timeless quality of classic design is exemplified in these collections of customer favorite wood frames.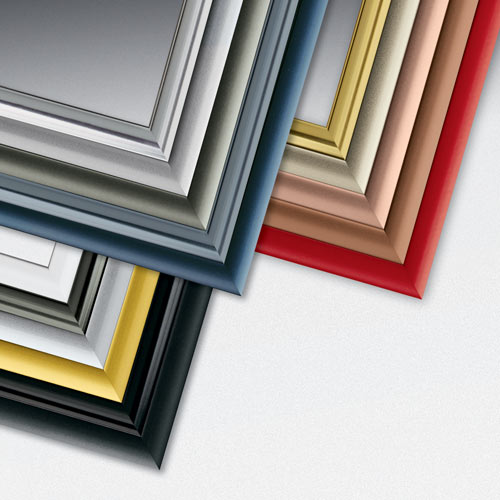 Economy Rainbow Metal Collection
Fiesta Collection
Metal BackLoader Collection