Wall Frames
Give It Wall You Got
Your most cherished photos deserve the best presentations. This collection of wall photo frames will have you well on your way to a space full of gallery- quality displays of your favorite memories.
Discover these complete framing kits that make transforming your walls easy and fun.
Archival Frames
If you love it, make it last with a protective presentation. These frames contain all you need to keep art and photos looking great for years to come with UV glass, acid-free mats and more.
Oval Wall Frames
Oh, Oh-val it's magic, ya know? Perhaps no other frames are as unique and fascinating as oval picture frames. Bring these oval framing kits to your space for a vintage vibe that's always on trend.
ProPhoto
Combine professional presentations and phenomenal photos and these framing kits are what you get (at much better prices)! These are ready-to-hang, gallery showstoppers for your photo faves.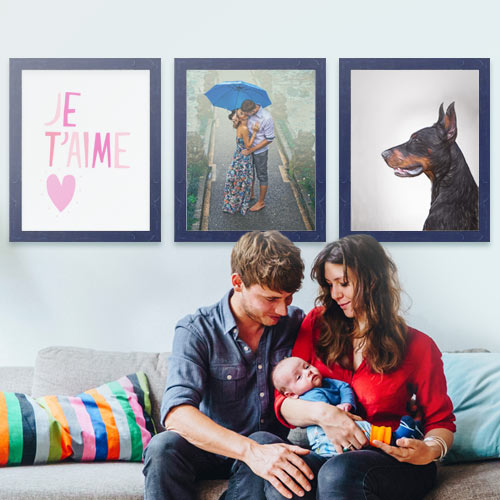 Gallery Wall Sets
With curated sets of gallery wall frames in a variety of styles and sizes, it's never been easier to makeover your wall décor with a fabulous, fine art presentation of your family photos, artwork or treasured memories. With included hardware for hanging your way, choose the perfect gallery wall for your home and give your space a custom transformation.