Wall Frames
Give It Wall You Got
Proudly display your most cherished memories with our range of assorted wall frames and collection of back porch frames for walls. Browse through curated sets for gallery displays to perfectly frame your favorite memories and photography.
Discover these complete framing kits that make transforming your walls easy and fun.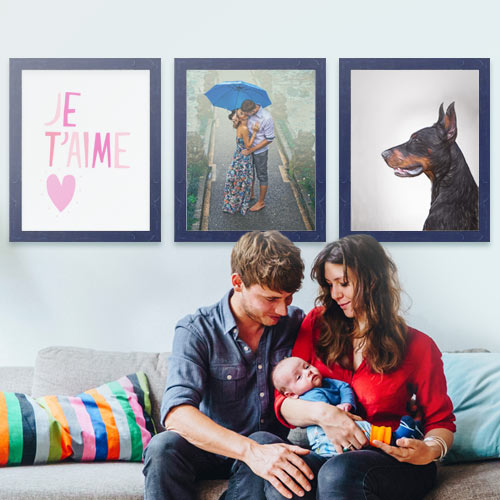 Gallery Wall Sets
With curated sets of gallery wall frames in a variety of styles and sizes, it's never been easier to makeover your wall décor with a fabulous, fine art presentation of your family photos, artwork or treasured memories. With included hardware for hanging your way, choose the perfect gallery wall for your home and give your space a custom transformation.
Back Porch Wall
Like watching the sun set while kicking your feet back, these lightly distressed frames come in an array of cheerful colors with rustic profiles. It's an easy way to bring a sunny disposition to your space.
Assorted Pictures Frames for Walls
Quickly and stylishly overhaul your wall picture frame décor with gallery wall sets. Sift through our curated set of frames for various styles, sizes and colors, complete with the necessary hanging equipment to transform your home in no time. From 5x5 ornate minis for special occasions and 4x6 frames perfect for displaying years of family photos to 8x10 gallery picture frames wall art, find your next picture frame set today. And for more inspiration, check out our handy guide for creating a gallery wall for a chic home display.
Back Porch Wall Frames
Offering easygoing colors and a laidback feel, complement your favorite photos with our selection of colorful and rustic back-porch wood picture frames for wall art. Choose from teal, sunflower, green mint and other nostalgia-inspiring colors to give your art and photography a gallery-quality frame to call home.
Shop assorted wall picture frames and back porch frames for walls from Pictureframes.com. Then, explore our
custom printing services
to give your fondest memories the treatment they deserve